Looking for Best Limousine Hire Services in Sydney?
There are over 5 million people in Sydney and the majority of people will confess that Sydney is one of the most beautiful cities in the world. If you have weddings, birthdays or any special occasions, which interest you hiring luxury limousines in Sydney, we will get you around with style, comfort and security.
Compared to all Limousine Car Transfers in Sydney, you will receive free quotes from Love Limousines including transfer services for your weddings, graduations, birthday, special occasions, concerts, sporting events, airport transfers etc in the Sydney metro. Our wide range of transportation service options with sedans, Chrysler super stretch Limousines, and Mercedes E Class convertible comes with uniformed Chauffeurs.
Are you looking for amazing limousine delivery in Sydney? Let Love Limousine take care of your memorable moments and provide one of the best limousine transfer services in Sydney. We deliver to all areas in and around Sydney so no matter where you are located, you can book our services from our booking page.
We provide the following Limousines hire services in Sydney:
Wedding Limousine Hire in Sydney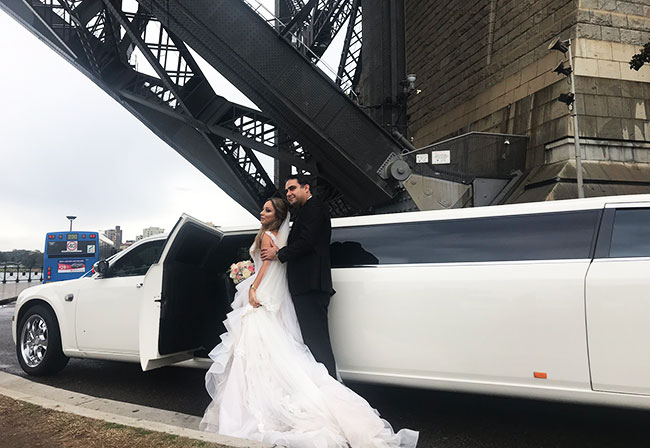 Love Limousines
Get a Free Quote for the Limousine Hire in Alexandria